First off - I finally got my new body for Bones. The original figure couldn't be undressed / re-dressed and if you know me, you'll know that's not an option to live with :p
I don't know if this is of any interest to

dieastra
but here is a link to the body I am using now:
www.ebay.de/itm/1-6-Asian-Skin-Tone-Matte-Version-Male-Action-Figure-Body-12-Inches-Tall-/302232031321
It comes with a couple of extras too (hands etc). You'll see that in more detail here: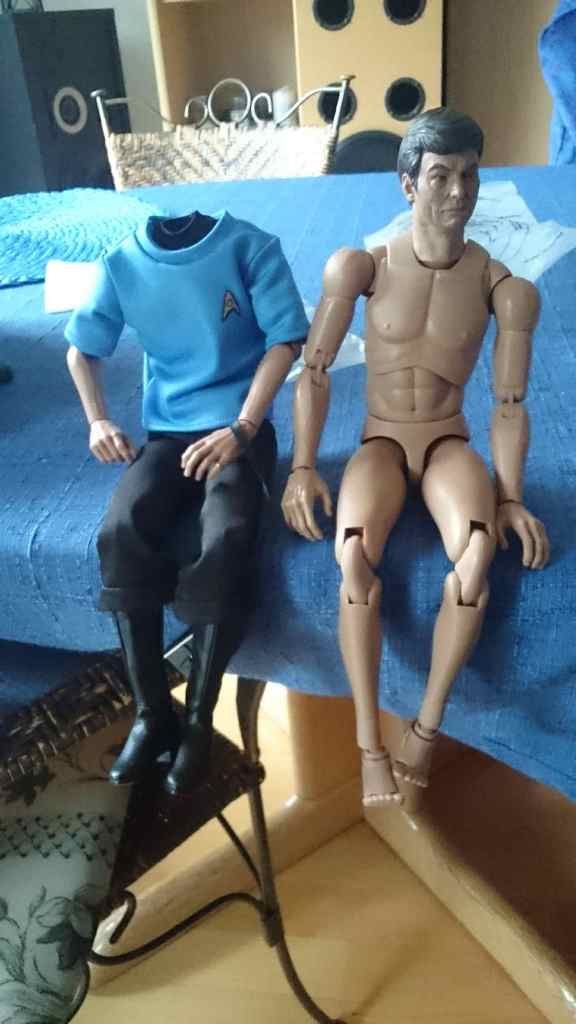 Before you try to put the head on, you have to remove the neck and the big ball underneath it so you can stick McCoy's head on the smaller ball in the neck opening. But that works just fine.
All the pics should have links to the bigger version if you clicky them.
( Pretties under here )